HOW OUR DOGS LIVE
The dogs live "familylife"
We have arranged it so that our dogs live a family life. This means that female and male live together. If we keep a puppy in a litter, so goes the pup with its family. We currently have four family groups of dogs.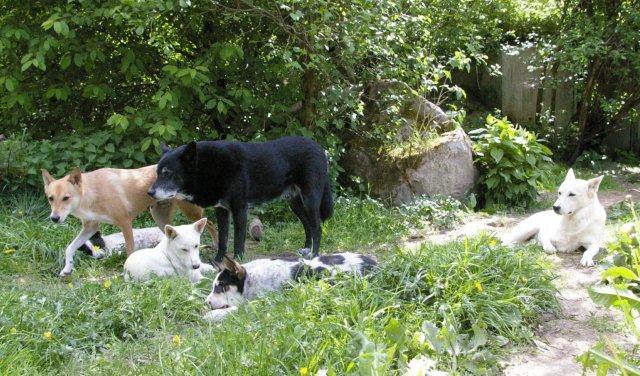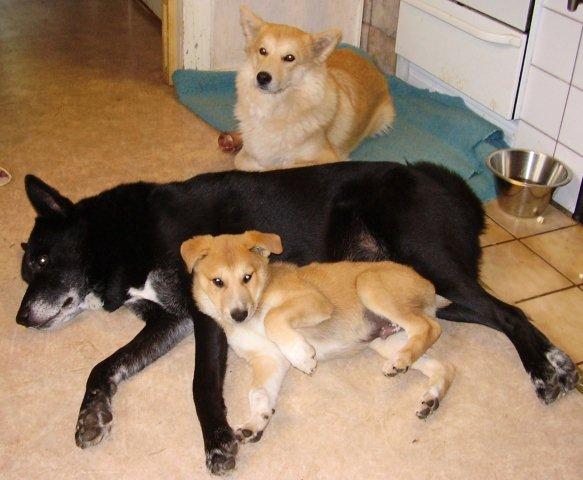 Own room and associated enclosures
Each family has indoor access to the own room with exit in the a own enclosure. Our dogs live in their own room in our house. It is a great advantage to have the dogs so close to us. The only drawback is the electricity bills ... their gaps in the walls is not entirely "friendly electricity bill." The rooms they live in is completely customized for dogs. We have built parts of our house for this very purpose. They are many different levels in the rooms, between 3-4 different levels in each room. It allows them to choose where they fit best for each dog to lie low or high. It is painted in bright colors. The lighting is well suited for each room. They have many rugs and blankets to bed with. There are carpets on the floors, which prevents them from slipping.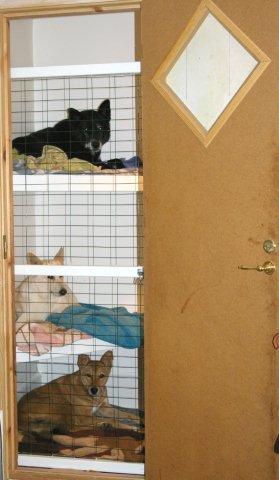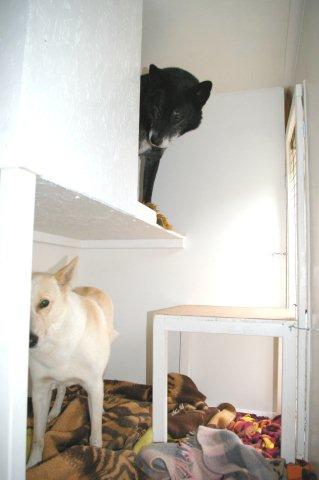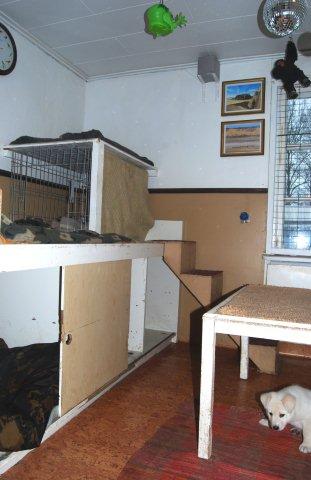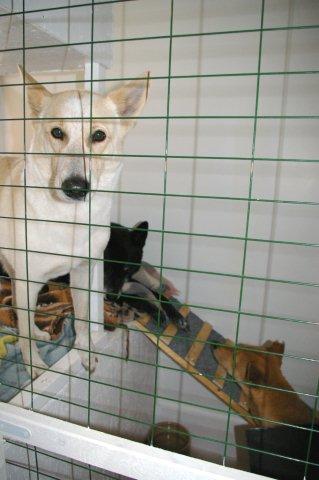 Through gaps in the wall will the dogs through a lock out of its enclosure. Directly outside this gate, they have a small patio with a roof. It allows them to whatever the weather can go out and vent on dry land. They can if raining, be on elevated sleeping places under roof and scout.

In addition to free access to open runs in their enclosures, each dog get daily walks. We live in the woods, so that we can have the dogs loose throughout the walk. We have close to a lake, which all dogs love! They swim well, and very long.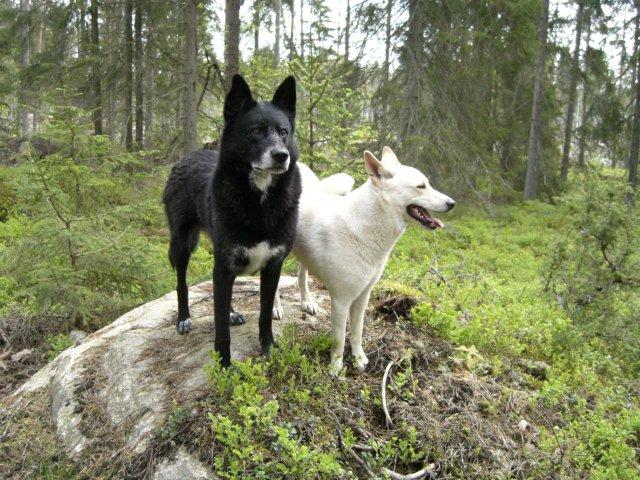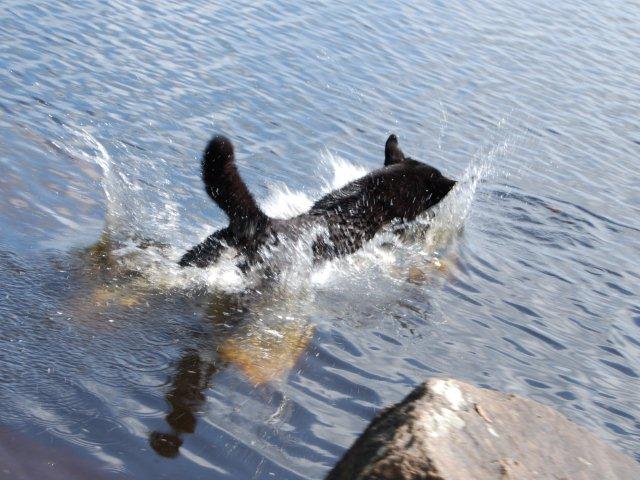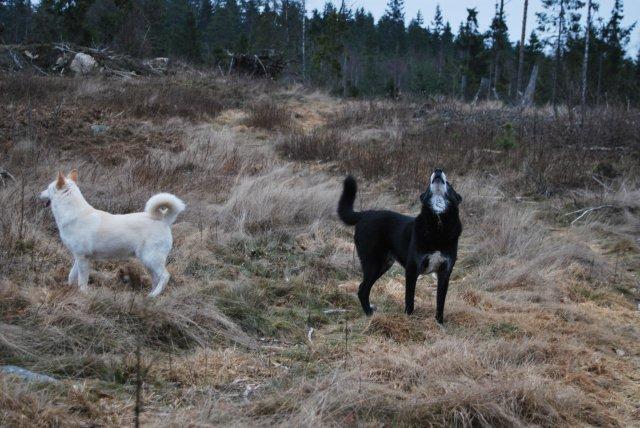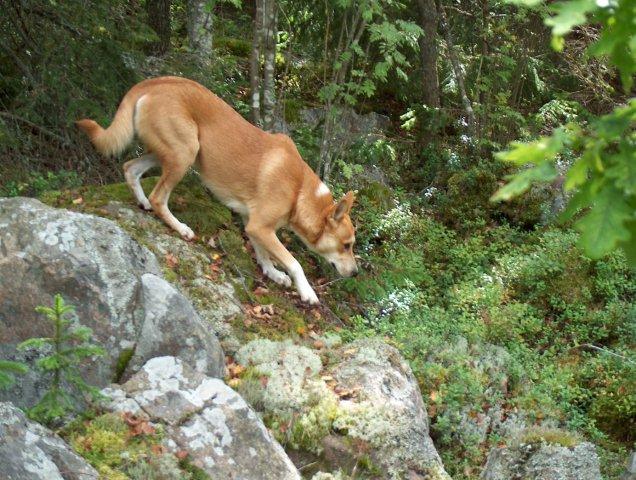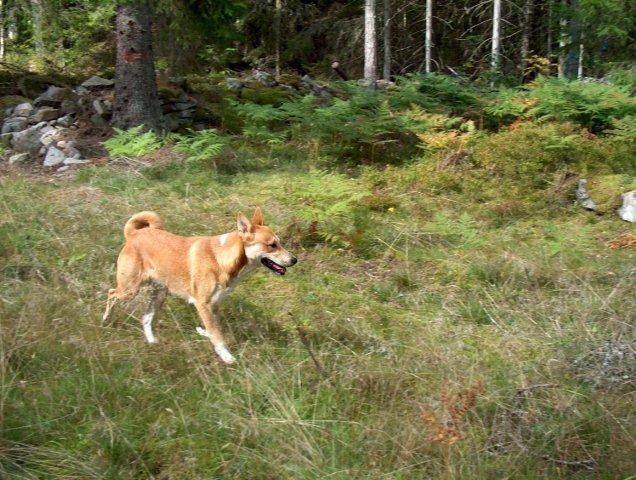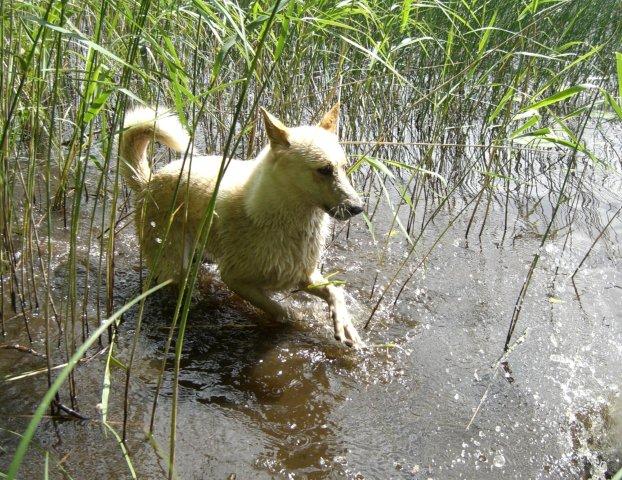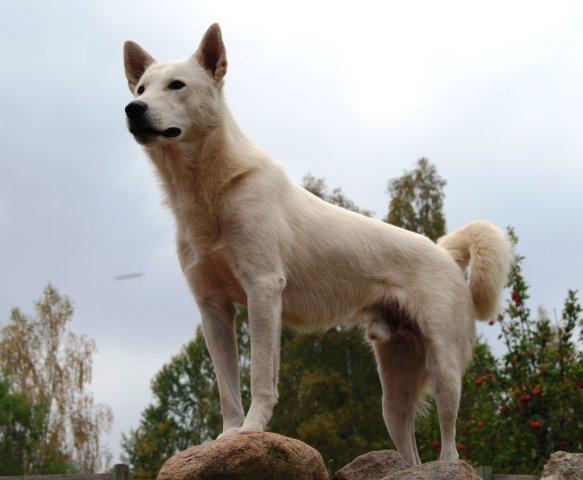 We have four specially decorated dogroom, with their own outputs. Group nr 4 of the dogs live inside with us, the human family. All dog families move around in the different rooms and enclosures for a wide variety. We allow, however, the family with puppies, in the same room during the last week of gestation until the puppies have been at least 6 weeks.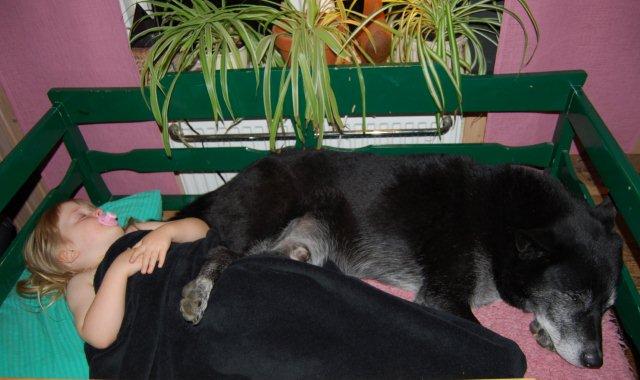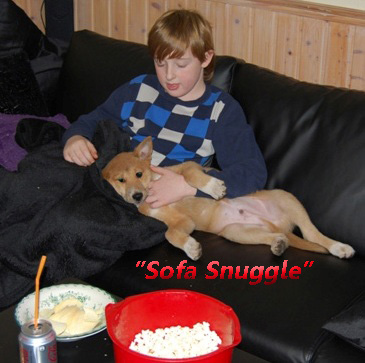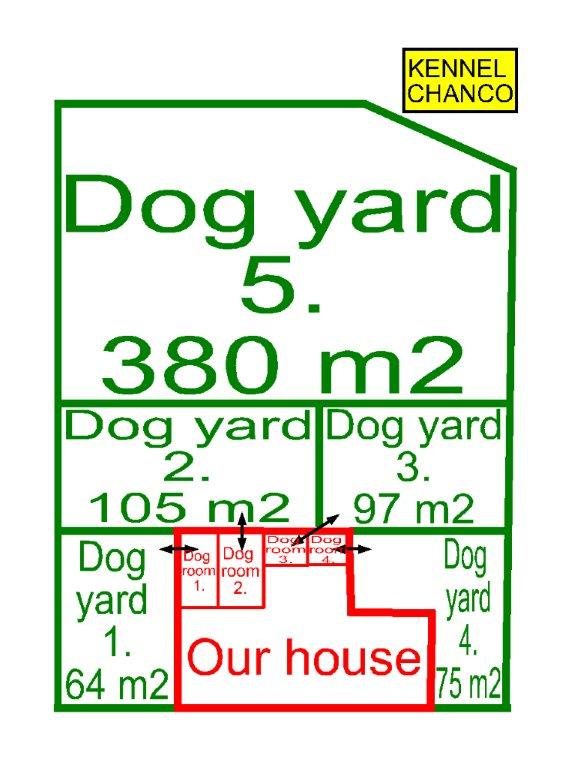 Here is a sketch of our home with its dogrooms and enclosures.
We have decorated the fences in slightly different ways to give dogs variety, as they move around. The differences are of different surfaces, enrichment opportunities, levels, and vegetation.